[cs_content][cs_element_section _id="1″ ][cs_element_layout_row _id="2″ ][cs_element_layout_column _id="3″ ][x_custom_headline level="h2″ looks_like="h3″ accent="false"]Life Insurance[/x_custom_headline][cs_element_text _id="5″ ][cs_element_content_area _id="6″ ][/cs_element_layout_column][/cs_element_layout_row][/cs_element_section][/cs_content][cs_content_seo]Life Insurance
Offering Your Employees Life Insurance
Popular for both employers and employees, offering life insurance is completely optional. However, it is worth considering for the possibility of lower rates through insuring a group.
If you're considering offering life insurance, you'll need to consider whom to cover and the type and amount of coverage to offer.
While many employees carry a basic term life plan, it might not be enough coverage to provide the basic level of protection their dependents need. Plus, families expand and expenses fluctuate as time goes on, meaning financial responsibilities tend to grow.
Benefits of Providing Life Insurance
Show your employees your truly care about them and their families
Increase productivity and employee wellness
Attract and retain top talent
Your Trusted Benefits Provider
At Shopbenefits.com, we represent multiple insurance carriers which allow us to shop for life insurance coverage and thus allow you to offer needed life protection while also meeting your company's goals. We can help save your business time and money in addition to offering your employees the power of choice.
In addition to group insurance, we can help your individual employee with individual life insurance programs that fit their family's needs.
With us, we won't just give you the link, but we will be there to give a helping hand whenever you need it. Our Benefit Specialists can be reached by phone or email, and can provide answers to all of your questions. Call today to learn more or get your affordable quote!
We're here to help navigate your company through the group healthcare buying process. Drop us a line for personalized options specifically for your business!
hbspt.enqueueForm({
portalId: 2525881,
formId: "2f0eab40-00cc-47a0-b30c-012ff6f340dc",
target: "#hbspt-form-1607728476000-0762490458",
shortcode: "wp",
});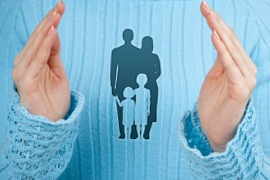 [/cs_content_seo]