[cs_content][cs_element_section _id="1″ ][cs_element_layout_row _id="2″ ][cs_element_layout_column _id="3″ ][x_custom_headline level="h2″ looks_like="h3″ accent="false"]Dental Insurance[/x_custom_headline][cs_element_text _id="5″ ][cs_element_content_area _id="6″ ][/cs_element_layout_column][/cs_element_layout_row][/cs_element_section][/cs_content][cs_content_seo]Dental Insurance
The Importance of Offering Dental Care to Your Employees
Dental care is important to your employees' overall health and well-being.
They want a healthy smile – and they want to maintain their overall dental health to avoid costly treatments down the road.
More importantly, since more than 90 percent of all systemic diseases have oral manifestations, a dentist might be the first medical professional to diagnose a problem. Research has also linked poor oral health to diabetes and lung disease.
That's why Shopbenefits.com offers multiple dental coverage options by carriers that usually have a preferred provider organizations (PPOs) type of plan design that, similar to all our benefits packages, is supported with the easy administration to make things as simple as possible for you and your employees.
Why Offer a Dental Benefits Plan?
Improve employee wellness and reduce absenteeism
Remain competitive by recruiting and retaining top talent
Keep dental insurance affordable and flexible for you and your employees
Convenient and Affordable Dental Packages for Your Employees
At Shopbenefits.com, we strive to provide you with options for your employees when selecting dental insurance and carriers. We'll start by building a secure online marketplace thru the Employee Navigator Platform that will allow employees to build their custom benefits package.
With us, we won't just give you the link, but we will be there to give a helping hand whenever you need it. Our Benefit Specialists can be reached by phone or email, and can provide answers to all of your questions. Call today to learn more or get your affordable quote!
We're here to help navigate your company through the group healthcare buying process. Drop us a line for personalized options specifically for your business!
hbspt.enqueueForm({
portalId: 2525881,
formId: "2f0eab40-00cc-47a0-b30c-012ff6f340dc",
target: "#hbspt-form-1607727921000-9196956826",
shortcode: "wp",
});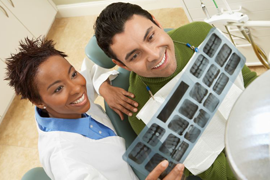 [/cs_content_seo]